Laneige 2008 autumn makeup collection features the 'Snow Magic' theme- 'glow with the magic of light, experience the mysterious cubic effect of Snow Magic Makeup and see your beauty in a new light".
Not too sure what they mean by 'cubic effect', from the Chinese publicity releases I gather they just mean the featured pearlised powder within the products which supposedly adds luminosity to the skin in addition to highlighting the skin texture and natural contours.
The product line is quite complete, features a pressed powder compact, blush/highlighter triple deck compact, 2 different variations of eyeshadow trio compacts, featured lipstick shades and also some other products are used. I only purchased the blush/highlighter
(Snow Magic Box - Face)NT$ 1,100 (USD33)
This is a pressed powder compact.
(snow magic box-blusher & brighter)NT$1,350 (approx USD41)
My pics:
Silver cardboard box, the product is surprisingly bulky, I learnt to love it though!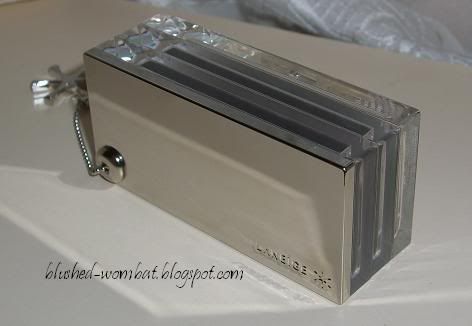 Comes with a snowflake keychain, not as pretty as I thought though.
The compact can open fully, but not 360 degrees.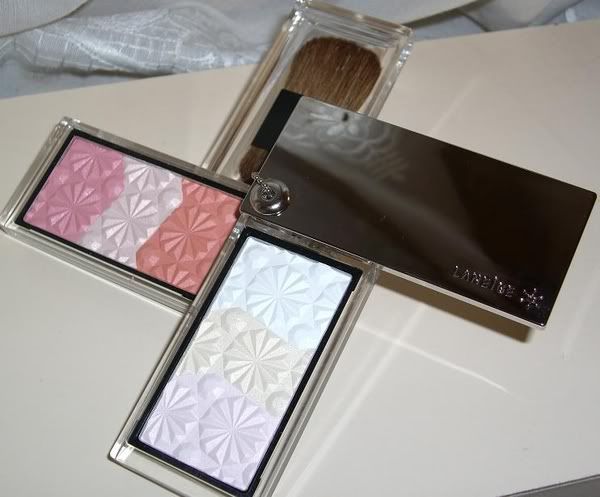 The snowflake print is deep enough, I've been using this for over a month and I envisage that even if you use it up, you can still see the snowprint somewhere close to the bottom (using the brush they included).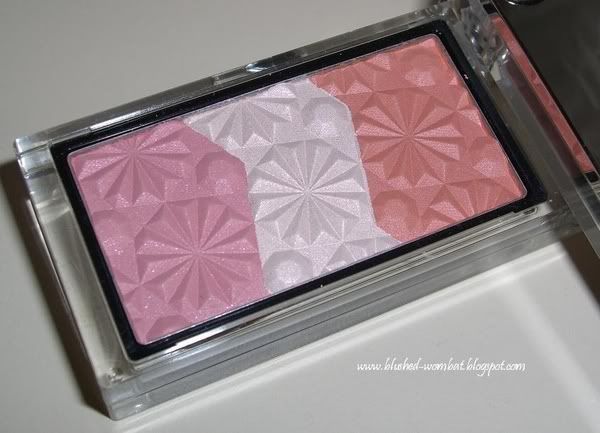 Another shot...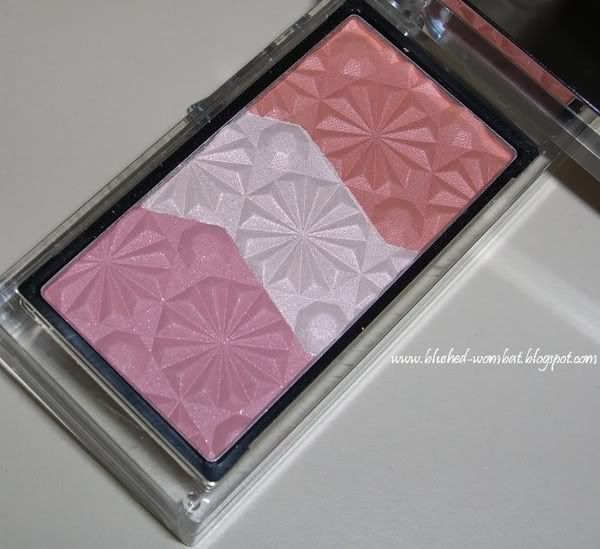 Left: neutral soft pink color, foolproof although most people probaby got it already.
Middle is a palest light pink highlighter shade, to be used as a highlighter or layered on the other two more pigmented colors, adds a nice glow to the blush.
Right is a corally pink-orange, not too strong orange tones to make my skin look too yellow.
Overall such a practical selection! not terribly exciting but I'm happy with the color payoff and texture and versatility.
3 shades mix to a soft pinky-peach, you know, like Nars Orgasm sort of color.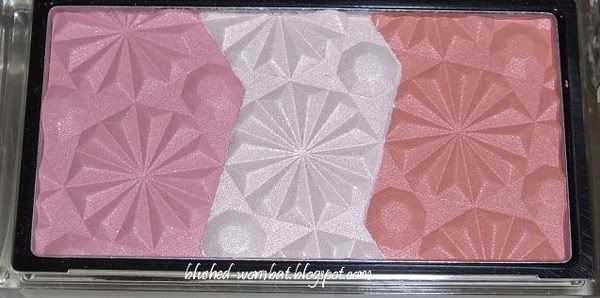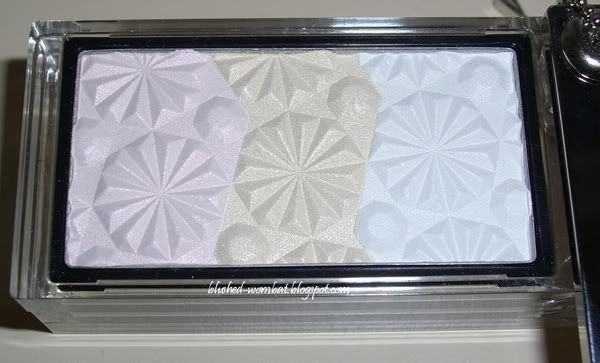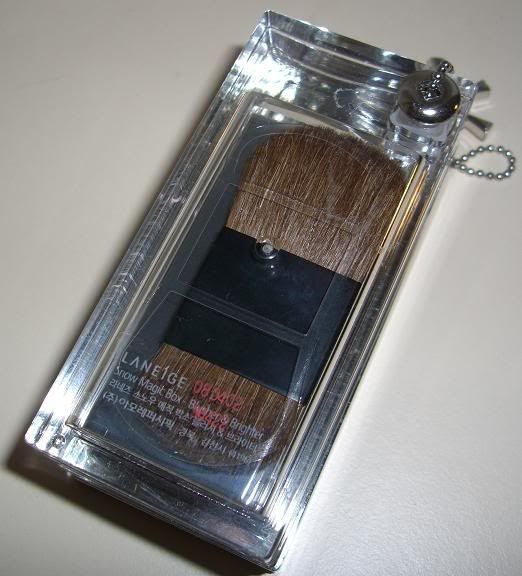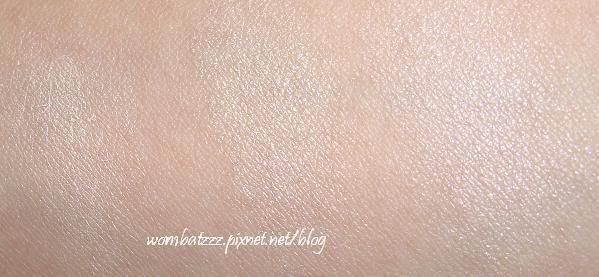 Other products from autumn line...:
(snow magic box - eye shadow)NT$ 1,100 (approx USD33)
The autumn collection also features two eyeshadow palettes (blue variation is the one she wore in the promo pic). Similarly double decked design compact, but unfortunately I've never been that interested in Laneige eyeshadows, they seem to have lower pigmentation and a very thin finish, plus some issues with fly-aways.
(Melting Glossy Lipstick)5.5g / NT$750 (USD23)
Supposedly the promo pic used lipstick in SYR#04 or melting glossy lipstick in SYR#433.